Two musicians from Tatarstan
Duo Mong
The duo with Yulia Gubaydullina and Aliya Iskhakova was established in 2012 as a chamber music ensemble of the Kazan State Conservatory. During the next three years Aliya and Yulia were concentrated mostly on classical European music. While studying classical sonatas of such composers as Beethoven, Brahms, Debussy and Szimanowski they have gotten lessons from the teachers of Kazan Conservatory Faina Starateleva and Olga Pyatnitskaya.
In 2018 the duo got a revival in the Netherlands, the country to where both musicians moved to continue their education. The Netherlands is a multicultural country with many different nations and traditions. However, almost nobody knows the republic Tatarstan and its capital Kazan, the Tatar nation, its culture, traditions and music. That is why Yulia and Aliya have decided to introduce people in Europe their culture and promote beautiful music of Tatar composers.
Since this time the duo has chosen the name – Duo Mong. Mong (tat. Моң) is a Tatar word, untranslatable to any other languages. However, its meaning conveys the national characteristics of Tatar people, its perception of the world. More generally, it can be translated as melancholy, heartiness and lyricism.
Yulia Gubaydullina - violin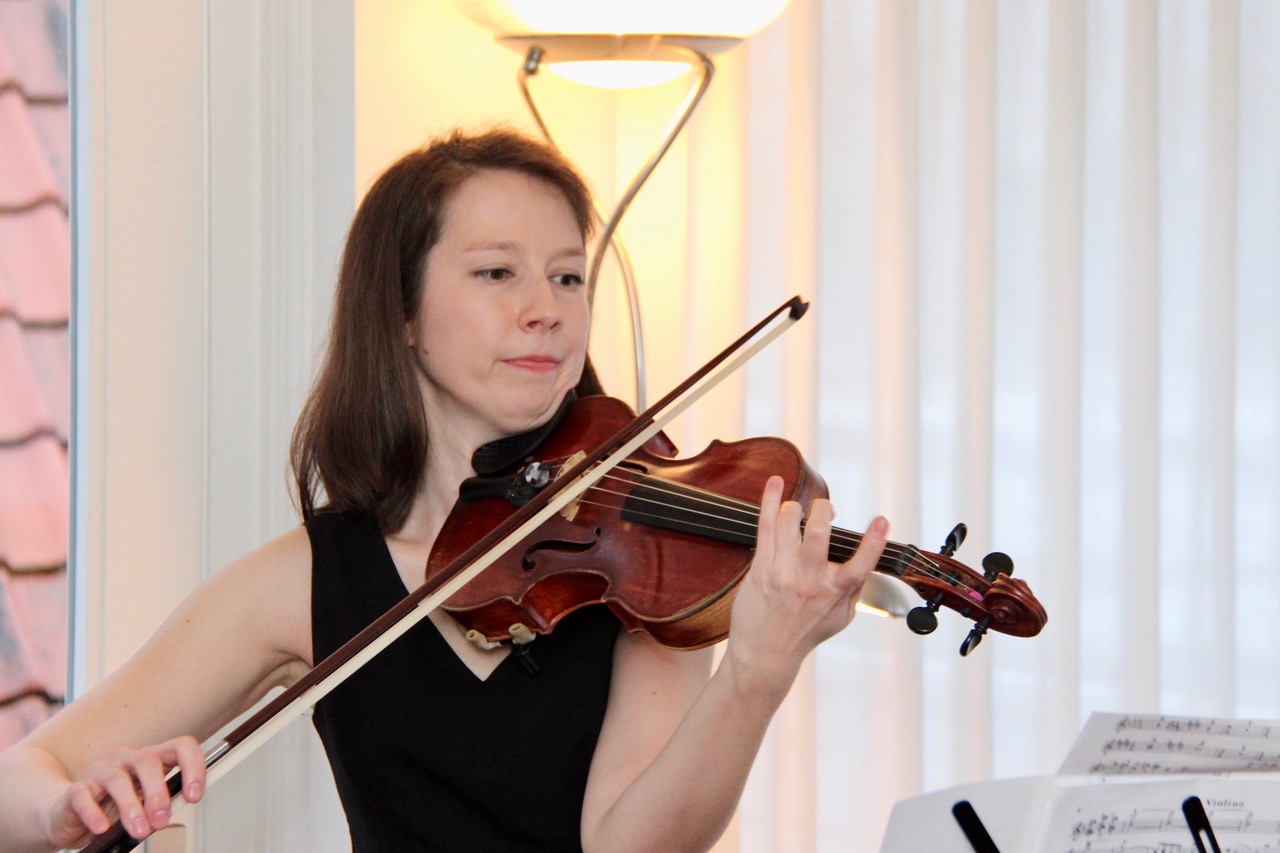 Yulia started playing the violin at the age of seven at Kazan Special Music School. She graduated Kazan State Conservatory with honor, having studied with Vadim Afanasiev. During her study Yulia performed as a violin solo player and in various chamber music ensembles. Yulia started her professional career in 2009 in the orchestra of Tatar State Academic Opera and Ballet Theater in the group of the first violins. As a member of the orchestra she gained valuable experience in collaborating and working with other musicians and conductors. 2012-2018 – Yulia worked at the department of chamber music at the Kazan State Conservatory. After her nine-year career as the professional violinist in Kazan, in 2018 she moved to the Netherlands to continue her education at Utrecht Conservatory (HKU).
Aliya Iskhakova - piano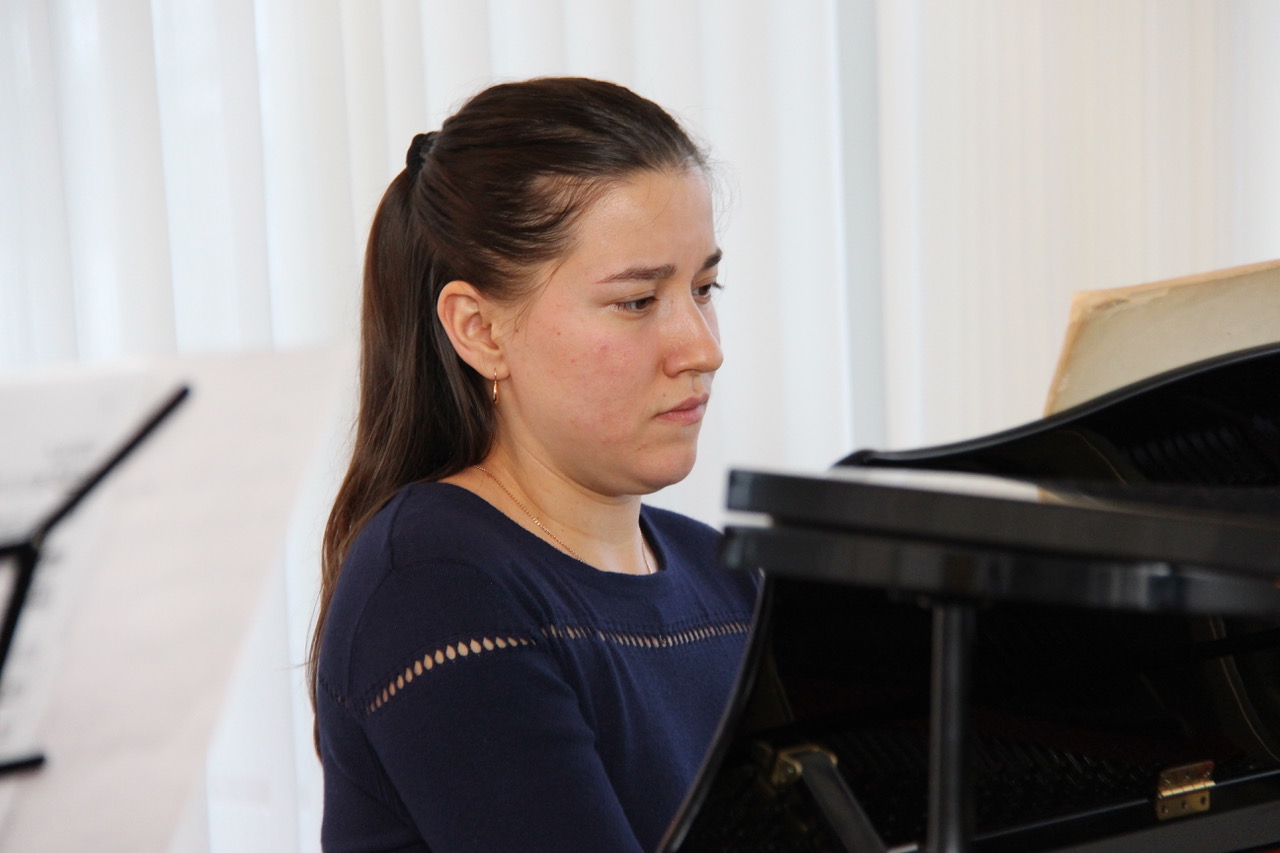 Aliya Iskhakova began her study in Russian city Kazan. Her first teachers were Era Sayfullina and Evgeni Mikhailov. After studying and graduation with honors from Kazan musical college and Kazan conservatory Aliya decided to continue her education in the Netherlands. She finished master program in Codarts with Bart van de Roer and currently studies in Amsterdam conservatory with Naum Grubert. She also participates in various masterclasses, including those given by Boris Berman, Menahem Pressler, Ivry Gitlis, Haukon Austbe, Ronan O`Hora, Pavel Gililov.
Aliya is a prize-winner of 11 national and international music competitions. She gives concerts in the Netherlands, France, Belgium, Germany, Spain and performes in such famous halls as Concertgebouw, Bimhuis, Theatre Adyar and others. In 2017 she has recorded Mozart piano concerto K488 for BravaTV with Symphonic collective of the Netherlands conducted by Henk de Graaf.